Submissions

Contact
The Aroostook Review


Sign up for
The Aroostook Review Newsletter!
To do so, send an e-mail by clicking on the link above with the word "Subscribe" in the subject line. To unsubscribe, send an e-mail with the word "Unsubscribe" in the subject line. Please allow a week for processing.

NEW-CUE, Inc. is a non-profit, environmental education organization founded primarily to assist writers and educators who are dedicated to enhancing the public's awareness of environmental issues.
Jim Chambliss
Jim Chambliss is a reformed attorney who rebounded from brain injury and epilepsy. He subsequently discovered unexpected talent and inspiration for art that led to multiple awards, exhibitions, seminars and publications. He is a Ph.D. student in creative arts/medicine under an International Postgraduate Research Scholarship at University of Melbourne, Australia.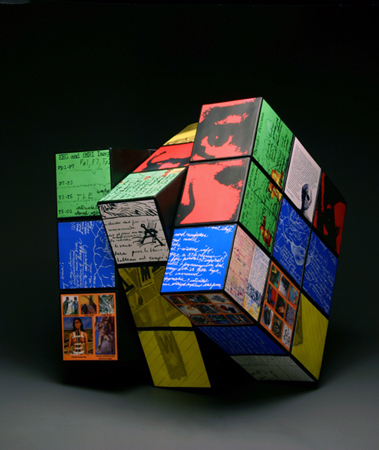 Puzzled Front