Submissions

Contact
The Aroostook Review


Sign up for
The Aroostook Review Newsletter!
To do so, send an e-mail by clicking on the link above with the word "Subscribe" in the subject line. To unsubscribe, send an e-mail with the word "Unsubscribe" in the subject line. Please allow a week for processing.

NEW-CUE, Inc. is a non-profit, environmental education organization founded primarily to assist writers and educators who are dedicated to enhancing the public's awareness of environmental issues.
Debra Bretton Robinson
Debra Bretton Robinson received her degree in painting from Massachusetts College of Art. She works in acrylics and collage. She creates unique color combinations and compositions that enable her to express raw emotion. That becomes for her a healing process. Her website address is http://tinyurl.com/k2w5p.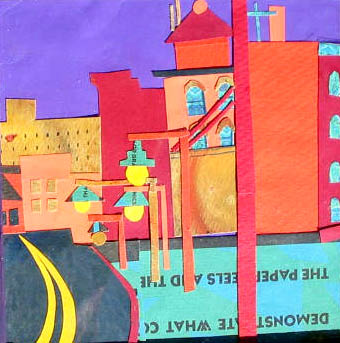 Huntigton Ave, Boston